Upcoming Seminars
MIDSTREAM INDUSTRY IN NORTH AMERICA: PUMPS, PLANTS, PIPES, PETROCHEMICALS & PRICING (FALL 2015)
Oct 21-23
MIDSTREAM INDUSTRY IN NORTH AMERICA: PUMPS, PLANTS, PIPES, PETROCHEMICALS & PRICING (SPRING 2015)
April 8-10
Click for more seminar information
Founder
Daniel Lippe founded PCC in 1988. Dan has a B.S. in chemical engineering and an MBA.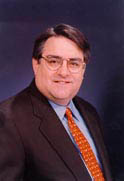 He has 25 years experience as a consultant to companies in the midstream and petrochemical industries. Areas of expertise include price forecasting and supply/demand for natural gas, crude oil and natural gas liquids.
Petral Consulting Company
Since 1988, many domestic and international clients have subscribed to our ongoing retainer service: NGL Markets in North America. In addition to formal monthly analyses and updated forecasts, our clients also benefit from informal phone and email discussions regarding issues of current or long term strategic importance.
About
Clients with interests in midstream, petrochemical and refining industries, petroleum products marketing, and petroleum products distribution and logistics utilize PCC's ongoing market analyses, supply/demand, and price forecasts for a broad array of crude oil and petroleum products.
PCC's primary product, NGL Markets in North America, presents the results of PCC's in-depth analyses and forecasts for natural gas liquids. This ongoing retainer service provides clients with short-term and long-term supply/demand forecasts, price forecasts, and economic analyses for crude oil, natural gas, refined products, natural gas liquids, and primary petrochemicals. The service provides our clients with valuable insights into the important fundamental factors and influences that determine pricing trends for the full array of petroleum and petrochemical products.
PCC emphasizes the importance of understanding the fundamentals of the various markets and the importance of regional supply/demand analyses. Clients benefit from the regional approach to supply/demand analysis and price forecasting by gaining insight into the importance of the regional distribution system and the impact that constraints in the distribution system and logistics infrastructure sometimes have on short-term market trends.
Clients also receive routine updates on the results of PCC's monthly survey of ethylene plant production rates and feedstock slates.