Upcoming Seminars
Midstream Industry in North America: Midstream‐Petrochemical Industry Interface
March 21, 2017 (tour March 22)
Midstream Industry In North America: Pumps, Plants, Pipes, Petrochemicals, & Pricing
June 20-23, 2017 (tour on June 19)
Click for more seminar information
Founder
Daniel Lippe founded PCC in 1988. Dan has a B.S. in chemical engineering and an MBA.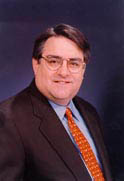 He has 25 years experience as a consultant to companies in the midstream and petrochemical industries. Areas of expertise include price forecasting and supply/demand for natural gas, crude oil and natural gas liquids.
Petral Consulting Company
Mr. Daniel Lippe founded Petral Consulting Company in 1988 to provide consulting services to producers, consumers and service companies involved in natural gas, crude oil & refined products, petrochemical feedstocks and primary petrochemicals. Based on more than 35 years of professional consulting experience, Mr. Lippe has significant expertise in analyzing and forecasting economic relationships between basic petrochemical feedstocks, refined products and primary petrochemicals and ever changing market dynamics. Mr. Lippe applies his training in chemical engineering and his business education to help clients understand petrochemical and refinery processes that are the foundation of the complex economic interactions between petroleum products.
The firm's guiding philosophy:
Our primary responsibility is to assist clients in understanding
the complexities & economic interactions for feedstocks,

petrochemicals & petroleum products markets.
Petral Consulting Company meets its primary responsibility by providing the highest quality consulting services in three ways:
ongoing market analysis and forecast services and one time multiclient studies
proprietary studies for individual clients and one time multiclient studies
special issue multiclient studies
Forecasts presented in the ongoing services are based on fully integrated supply/demand, and pricing methodologies. These methodologies enable Petral Consulting Company to serve client needs with internally consistent forecasts of the highest possible quality. Petral Consulting Company's forecast methodologies emphasize a "look-forward" approach that accounts for important changes in technology and market trends. Petral Consulting Company has provided ongoing market analysis and forecast services to a stable core of clients for more than 25 years. One client summed up his company's decision to utilize Petral Consulting Company for strategic planning support and short term market planning services: "We like the bottom up detailed approach that results in answers that are consistent and meaningful to our short term market requirements and long term strategic needs".
PCC uses its extensive and detailed data bases and forecasts for supply/demand and pricing as the foundation for all proprietary studies. Petral Consulting Company also works interactively with each client to determine the scope and content for all proprietary studies. Proprietary studies generally extend and expand on market and price forecasts provided in ongoing retainer services.
Under certain circumstances, clients require answers to questions that do not require formal input via ongoing subscription services or proprietary studies. PCC uses an approach called "ask the expert" to assist clients on an informal hourly fee basis.